over 120 years experience
Couach has set up a department dedicated to defence and professional boats. The company intends to become one of the leading suppliers of crafts to military, customs and other international government authorities. More than 500 professional vessels have been delivered.
The design office, composed of highly qualified engineers and technicians, design and build ships to meet the specifications and specific requests of each government administration.
Powerfull and efficient
supply chain
The supply chain allows us to build up to one
17-meter boat per week without quality defaults
Permanent research on
mass reduction
Race to reduce the weight of the boats
(weight optimization with innovative materials)
High speed boats
sea-proven
Optimization of hull designs, CFD, towing tank facilities, naval
architecture, technical control of propulsion systems
Full package of
integrated system
R&D and Engineering focuses on system integration
to offer solutions for any function or missions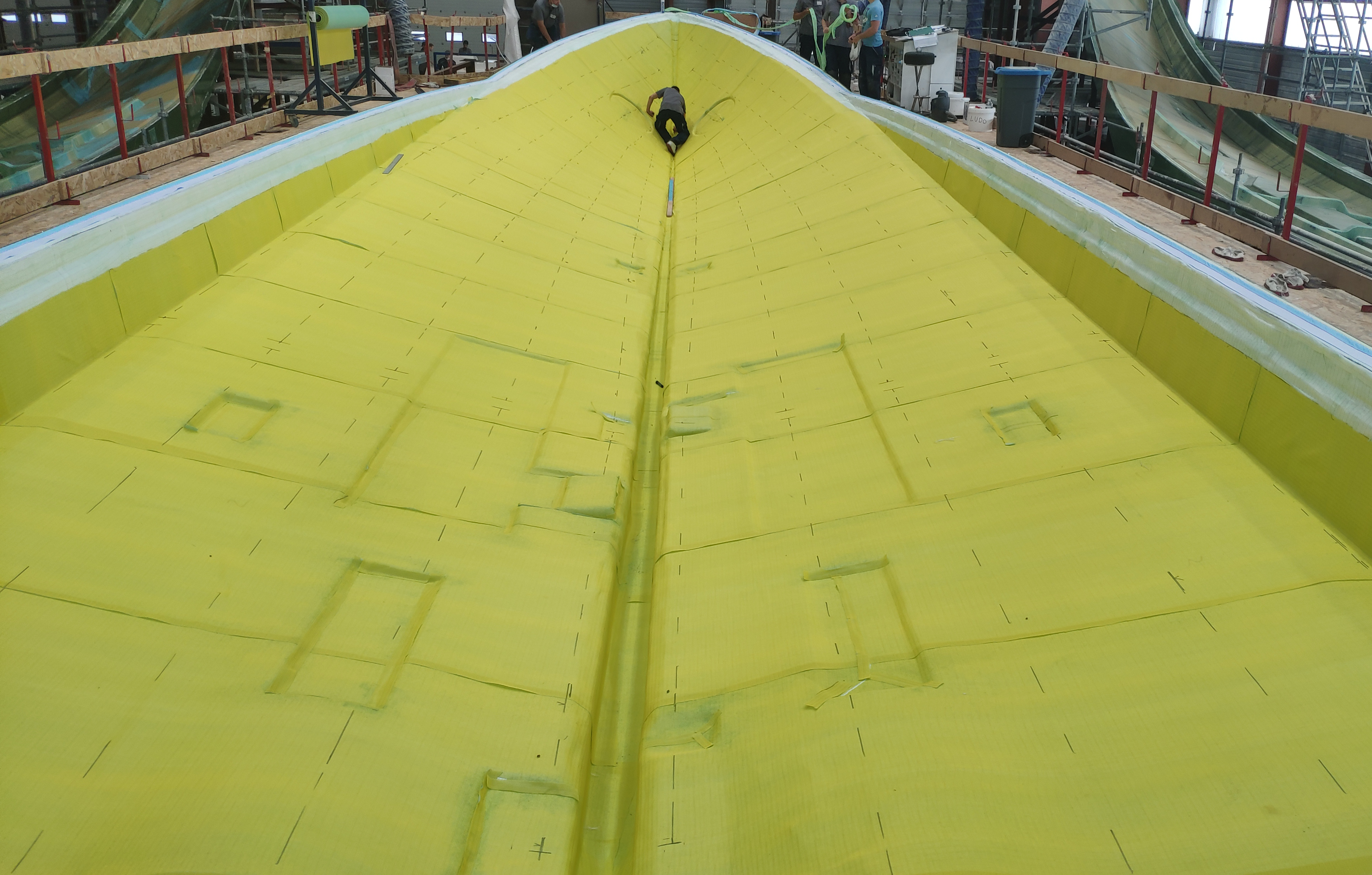 A pioneer on the motor yacht market since 1897, COUACH launches, as a world exclusive, the first unit equipped with a 26-meter hull entirely molded in bio-sourced "green" resin composite. In-depth work with sustainable partners Sicomin is one of Couach's historical...



KNOWLEDGE

From boat design to delivery, all production stages are carried out at the shipyard in Gujan-Mestras by Couach teams […]
COMPOSITES

The Couach Shipyard has developed a state-of-the-art composite material, composed of fiberglass, carbon and Kevlar®. […]
TECHNOLOGY

In 2016, Couach has created a research & development office in order to work on using of new technologies. Recently, we have […]